Nothing puts you in the spooky Halloween spirit quite like camping out with a tent lit up by twinkling fairy lights. Whether you are planning to camp outdoors on Halloween night or schedule a special family event around your campsite, setting the scene with festive lighting is key! But how can you achieve that perfect nighttime glow?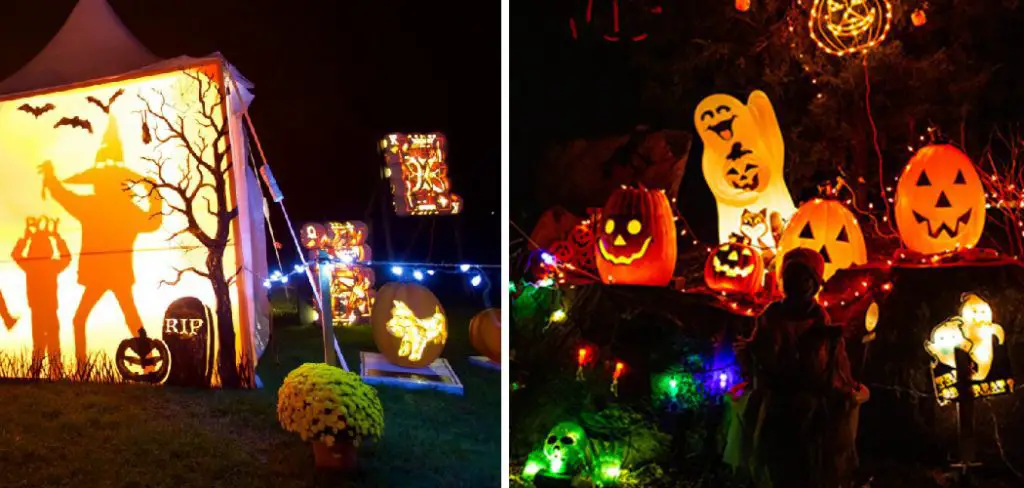 In this blog post, we'll guide you through everything you need to know about lighting your tent for an unforgettable Halloween experience. From creating your own luminary displays and finding the best types of indoor and outdoor lights to safety tips for stringing lights without damaging trees or poles – we've got it all covered! So grab a flashlight, and let's get started on learning how to light a tent for Halloween this spooky season!
Why Lighting a Tent for Halloween is a Great Idea?
1. Create Atmosphere
Imagine the look of surprise on your family's faces when they step into a glowing tent – it's truly magical! Not only does lighting your tent create an ethereal atmosphere, but it can also add to the experience by setting the scene for spooky tales and Halloween fun.
2. Showcase Elements of Nature
When you string lights up in a tent, it creates an enchanting effect that showcases the beauty of nature. Whether you choose to light up a tree or illuminate an entire campsite, lighting your tent will provide the perfect backdrop for your Halloween campout.
What You Need for Lighting Your Tent?
1. Fairy Lights
Fairy lights are the perfect choice for easily illuminating a tent or campsite. These mini LED lights come in a variety of colors, sizes, and styles to enhance your camping experience. When it comes to lighting up the outdoors, fairy lights are an easy and affordable option that requires only basic supplies.
2. Battery-Powered Lights
If you're planning to light up your tent in areas without electricity, battery-powered lights are a great choice. Battery-powered lights come in a variety of sizes and styles, with some designed specifically for camping use. And since these lights are wireless, it makes them easy to hang in the trees or around the campsite without having to worry about power cords.
3. Battery-Powered Candles
Battery-powered candles are a safe and effective way to light up your tent for Halloween parties or spooky campouts. These faux candles provide the look of real candlelight without the risk of fire, making them perfect for illuminating dark corners and creating an eerie atmosphere.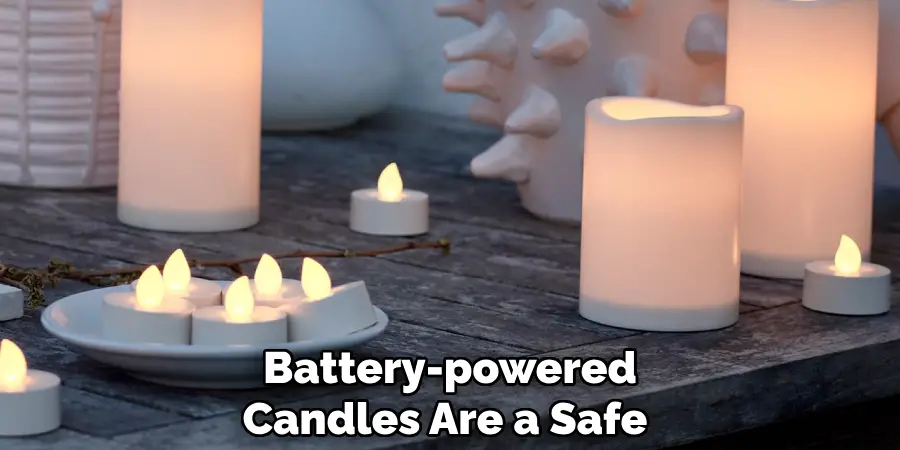 How to Light a Tent for Halloween in 10 Steps
Step 1: Plan Ahead
Before you start stringing lights, plan out where you will hang them and the look you're going for. This will help save time when it comes to setting up and make sure that all of your lights are in place before it gets too dark outside.
Step 2: Gather Supplies
Gather all the supplies you'll need to light up your tent. This includes fairy lights, battery-powered lights, and/or candles, as well as stakes, strings, or poles for hanging them.
Step 3: Set Up Lights
Start by setting up your fairy lights and battery-powered lights first. Make sure to follow the instructions for each light and be mindful of where you're hanging it, as some may need to be staked into the ground or hung from trees.
Step 4: Place Faux Candles
If you're using battery-powered candles, place them around your tent for an added spooky effect. You can also use these candles to light up dark corners or set the scene for a haunted experience.
Step 5: Hang Lanterns
Hang lanterns around your tent for even more lighting. If you're using battery-powered lights, make sure they are securely hung so they won't get knocked over.
Step 6: Test Lights
Once you've finished hanging the lights, make sure to test them out before it gets dark outside. This will ensure that everything is working properly and that all of your lights are lit up when night falls.
Step 7: Secure Cords
When stringing up lighting outdoors, make sure to secure the cords using stakes or string so they won't get tangled in trees or poles. Securing the cords will also help protect them from damage caused by wind and rain.
Step 8: Add Decorations
Finally, add some spooky decorations to your tent! This could include spider webs, glow-in-the-dark stickers, garlands, or anything else that adds to the Halloween spirit.
Step 9: Have Fun!
Now all that's left to do is have fun! Enjoy the twinkling lights and spooky decorations – you've created a special place for Halloween memories to be made.
Step 10: Turn Off Lights
Before you go to bed, make sure to turn off all of your lights and unplug any battery-powered lights. This will help conserve energy and keep your campsite safe from potential fire hazards.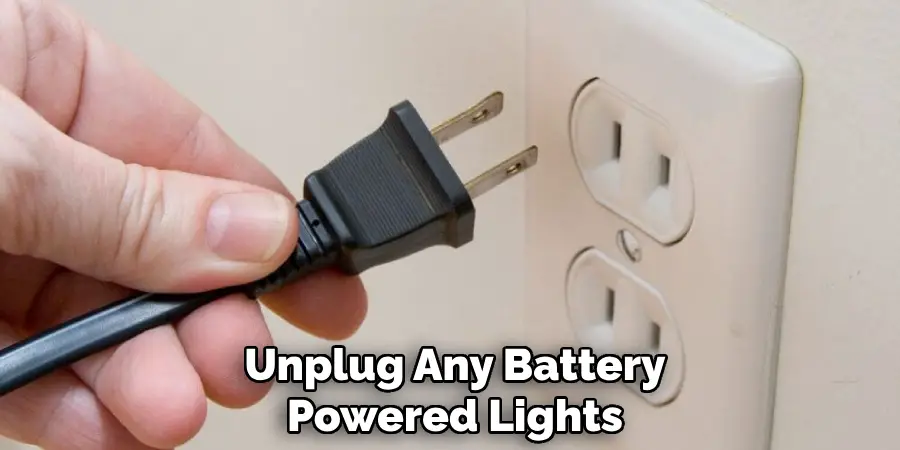 Now that you know how to light a tent for Halloween, it's time to put your plan into action! Keep in mind these tips when setting up your lights, and enjoy the fun festivities of outdoor camping this October.
8 Tips to Make the Glowing Tent Look Spookier
Halloween is just around the corner, and you want to make your tent look spooky with a glowing effect. Here are 8 tips that you can follow to get the perfect lighting for your Halloween festivities:
Start by decorating the outside of the tent with things like spider webs, glow-in-the-dark paint, and other spooky decorations. Also, make sure you hang some LED or battery-operated lights around the tent for an added eerie effect.
Choose a light color that matches your decorations and sets the mood. For example, if you're going for a creepy theme, pick an orange or red light to create an ominous atmosphere inside the tent.
Add a few candles or LED lights inside the tent to create a spooky ambiance. Make sure that they are placed away from any flammable materials so as to avoid any safety hazards.
Put some Halloween decorations like pumpkins, bats and other creepy props around the tent for an even more eerie effect.
Use fairy lights or string lights to highlight the decorations and draw attention to your tent. Make sure you use battery-operated ones that are safe and won't overheat.
If it's a dark night, use some spotlights to spotlight the decorations from outside. This will add an extra spooky feel!
If you want to add fog, opt for a fog machine instead of dry ice. Dry ice can cause harm to humans and animals due to its low temperature, so it is best avoided.
Don't forget to turn off the lights when you're done with your Halloween festivities! This will not only save energy but also protect your tent from any potential fire hazards.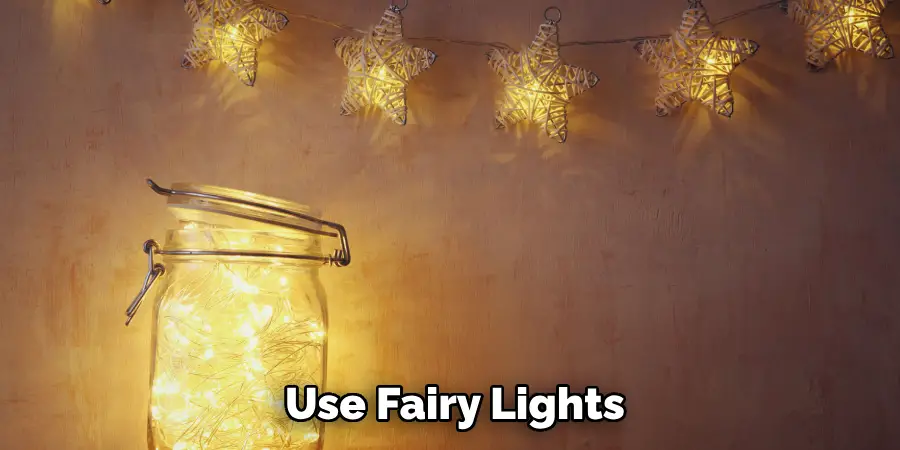 Following these steps should help you create the perfect spooky atmosphere with your tent lighting this Halloween!
6 Tips to Maintain the Tent for Halloween
From the spooky atmosphere of a witch's cackle to the eerie shadows cast by candlelight, lighting your tent is an essential part of creating a successful Halloween experience. Here are our tips to ensure that you keep things safe and secure while getting the most out of your decorations:
Choose appropriate lighting for your tent. LED lights or battery-powered candles are a great option; avoid using open flames as these can be dangerous.
Secure your lights with tape, Velcro, or zip ties to ensure that they stay in place throughout the night. Securing them also helps to prevent accidents, such as a flame being knocked over.
Decorate the outside of your tent with strings of lights or lanterns; this will give your tent an inviting glow and set the mood for the night. Making sure your lights are all securely attached to the tent will help avoid any dangers.
Place candles or lanterns inside your tent for a more intimate feel and to keep the darkness at bay; be sure that they are safely secured and away from any flammable materials.
If you are using LED lights, ensure that you have access to enough batteries as the night progresses.
Don't forget about the safety of your guests; be sure to keep pathways and walkways clear and free of any tripping hazards or other obstacles.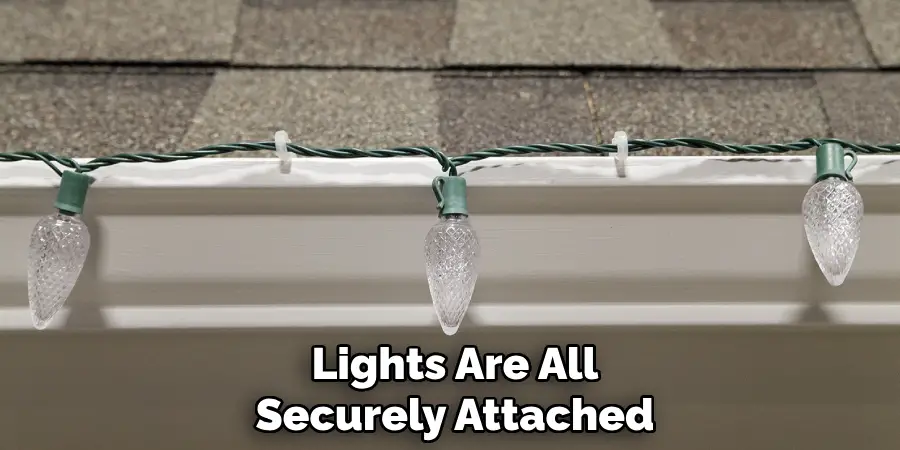 Conclusion
As you can see, there are many options available when it comes to lighting up your tent this Halloween. Whether it's using a few heavy-duty velcro straps and a string of battery-operated lights or making use of fire pits and tiki torches, your tent will be the hit of the night.
Now that you have the tools to make the perfect spooktacular setting for your Halloween party get ready to light up the night! Just follow the safety tips on how to light a tent for Halloween listed above, and you'll be well on your way to having a great time with friends in a safe and secure environment.
Don't forget to snap some pictures while you are decorating and tag us so we can share them with our community. Get creative, make memories, and have a happy (and safe) Halloween!