Do you ever feel like the light fixtures in your home need to be put in the right place? Have you been searching high and low for the perfect way to spice up those plain and boring light bulbs but have yet to find something that works? Matching light fixtures is a great way to upgrade any room instantly. There's no shortage of creative options, from modern sconces to rustic pendants!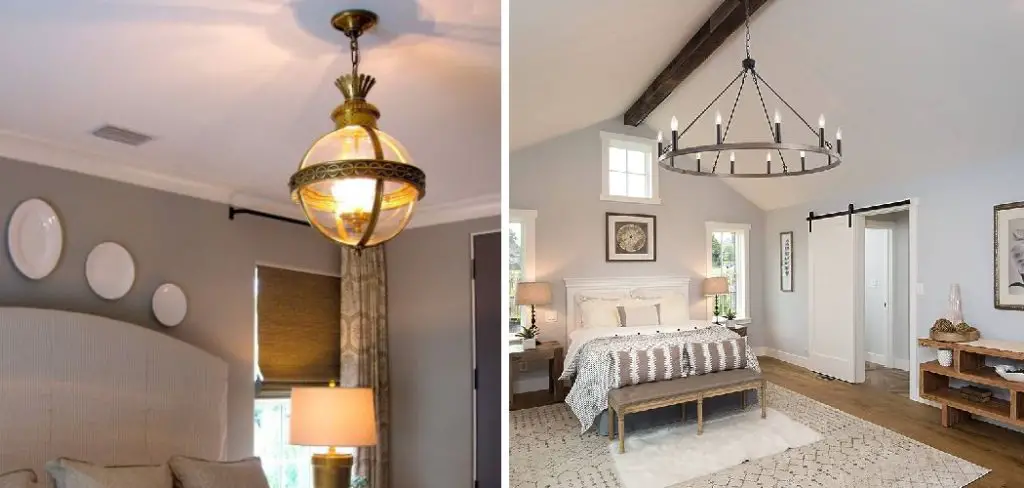 Whether you're looking to add a few signature pieces or completely overhaul your lighting scheme, matching light fixtures can initially seem daunting. To make things easier, here are some helpful tips and tricks for finding the right fixture that perfectly complements your unique style.
In this blog post, we'll explore everything from the types of lighting fixtures available, tips on how to match light fixtures, and even some ideas about where they can be installed for maximum impact.
What Factors Should You Consider?
When it comes to selecting the perfect light fixtures, there are several factors you should consider. The first, of course, is style. You'll want to make sure that the lighting complements your existing decor and matches the overall aesthetic of the space in which it will be installed.
Consider taking into account functionality when choosing a fixture. Is the space limited in size, or does it have high ceilings? Can you easily access existing electrical wiring, or will you need to install something new? Do you want a fixture that requires more maintenance, such as replacing bulbs frequently, or one that is low-maintenance and energy efficient?
Finally, think about the budget. While many high-end fixtures are out there, you can also find great lighting solutions that won't break the bank.
10 Easy Steps on How to Match Light Fixtures
Step 1: Evaluate Your Space
The first step in matching light fixtures is to evaluate your space. Consider the size of the room, its layout, and the height of the ceilings. These factors will dictate the size and type of fixture that will best fit your space.
For example, a large chandelier may work perfectly in a room with high ceilings but would overwhelm a smaller space. Similarly, wall sconces or pendant lights might be better for areas with lower ceilings or limited floor space. Take note of any existing electrical outlets and wiring, as these may also impact your choice of light fixtures.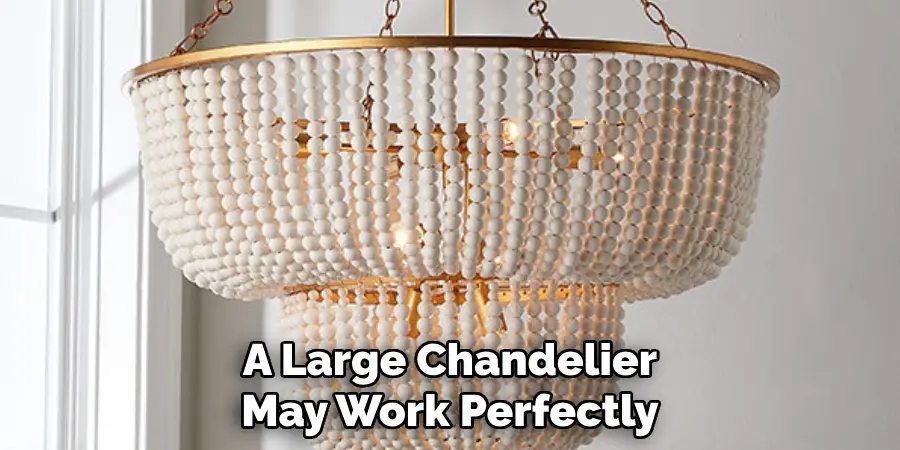 Step 2: Select Your Style
Once you have an idea of the size and type of fixture that will work best for your space, it's time to start considering design elements. Do you prefer a modern or contemporary look? Are you drawn to industrial designs? Something more traditional with clean lines is more your style. Take some time to browse through different lighting styles and decide which one suits your taste.
Step 3: Consider Colors & Finishes
When it comes to matching light fixtures, colors, and finishes can make or break the look of a space. Take some time to consider what colors are already present in the room—you may want to choose a fixture with a similar hue to tie everything together. You should also think about the type of finish you're looking for—from brushed metals to matte black, there are plenty of options to choose from.
Step 4: Pay Attention to Details
When selecting a fixture, take some time to pay attention to details. These can include things like bulb shape and wattage or even the type of switch the fixture uses to turn on and off. These small details can add a lot to a space's overall look and feel, so be sure to consider them when making your selection.
Step 5: Take Measurements
Once you have an idea of the type of light fixture you'd like, it's time to take some measurements. Be sure to double check the dimensions of the fixture, as well as any other components like switches or dimmers. If you're installing a new ceiling-mounted fixture, you'll need to make sure that the mounting plate will fit securely on your ceiling.
Step 6: Choose Your Bulbs
When it comes to bulbs, wattage is key. The size of the room and the height of the ceilings will determine how many bulbs you'll need and what wattage will work best. Selecting a dimmable bulb is also an option for added flexibility.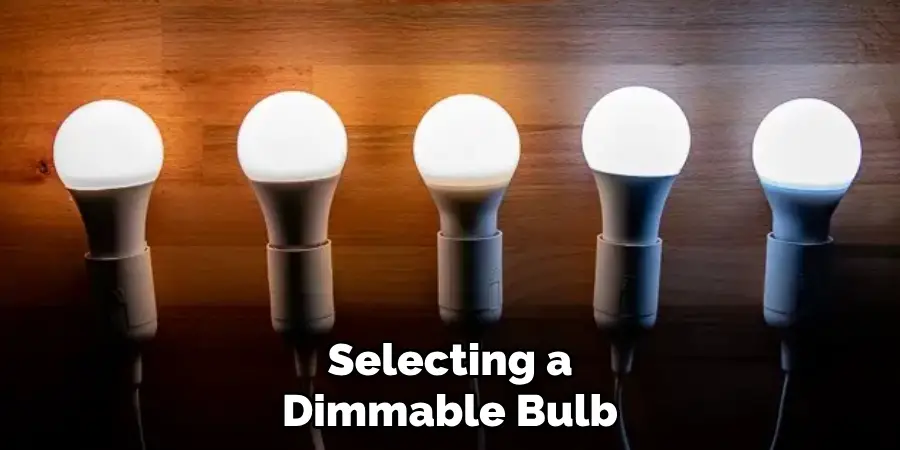 Step 7: Do Your Research
Before making your final purchase, research to find out about customer reviews and feedback. This can help you to make an informed decision about the best light fixture for your space. Additionally, you'll want to ensure the fixture is up to code with your local building regulations.
Step 8: Comparison Shop
Once you've settled on a fixture, shop for the best price. Different retailers may offer different prices or promotions, so it's always worth checking out multiple stores before purchasing. If you're looking for a more affordable option, consider buying your fixture used or shopping at a discount store.
Step 9: Make Your Purchase
Once you've settled on the perfect light fixture and found it at a great price, it's time to make your purchase! Depending on the type of fixture you choose, you may need to hire an electrician or contractor to install it. Be sure to ask them about any potential fees beforehand.
Step 10: Enjoy Your New Light Fixtures!
Don't forget to enjoy your new light fixtures when they're installed! Not only do they give a room an instant upgrade, but they can also help improve the home's overall energy efficiency and reduce electricity bills. Remember, lighting fixtures should be chosen for their aesthetic appeal and their functional purpose.
Following these steps, you can easily create a beautiful lighting scheme that perfectly complements your home's unique style. Plus, you'll know that your light fixtures match with the rest of the space and are installed properly for maximum impact!
5 Additional Tips and Tricks
Consider energy-efficient light fixtures. Not only will this save money on utility bills, but it can also contribute to a more sustainable lifestyle.
Remember task lighting! When creating a lighting scheme, consider how you plan to use the space and what tasks might be done there. You may want to add additional lighting for specific activities such as reading or cooking.
Consider buying vintage or antique pieces if you're looking for unique light fixtures. These can be great conversation starters and add character to any room!
Think about adding a dimmer switch to your light fixture. This will give you more control over the atmosphere in a space and allow you to adjust lighting levels when needed.
If you're installing a ceiling-mounted chandelier or pendant light, be sure to take safety precautions when doing so. Make sure the fixture is securely mounted and follow all local building codes before turning on the power.
By following these tips and tricks, you can easily create the perfect lighting scheme for your home that is both functional and aesthetically pleasing. With a little bit of thought and planning, you can create beautiful lighting that will last for years to come!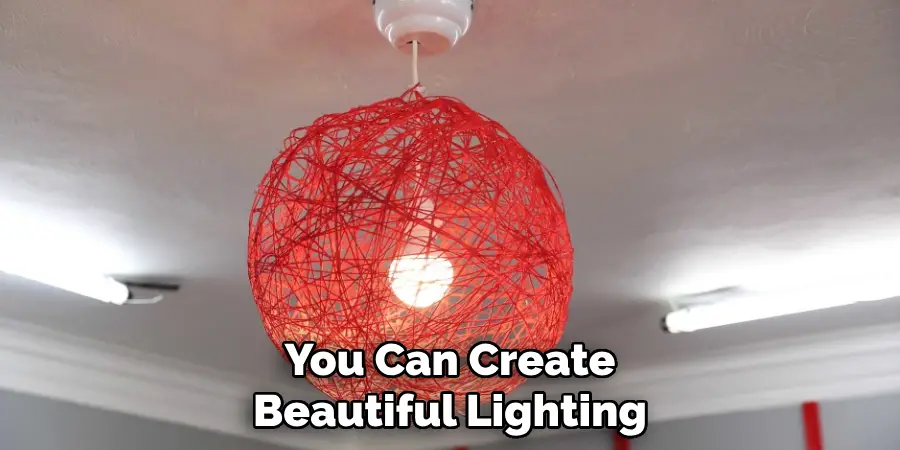 5 Things You Should Avoid
Only buy a light fixture that is just the right size for the space. It's important to find something that will fit in with the size of the room and won't look out of place.
Avoid using cheap materials or products with inferior craftsmanship—they may not last as long and may not give you the desired effect.
Steer clear of harsh lighting that can be overpowering and uncomfortable. Natural light is always best!
Don't buy fixtures with outdated colors or styles—these won't match the existing décor in your home and may look dated.
Avoid buying a light fixture without doing research on customer reviews first. This will help you to make sure you're getting a quality product that will last for years to come.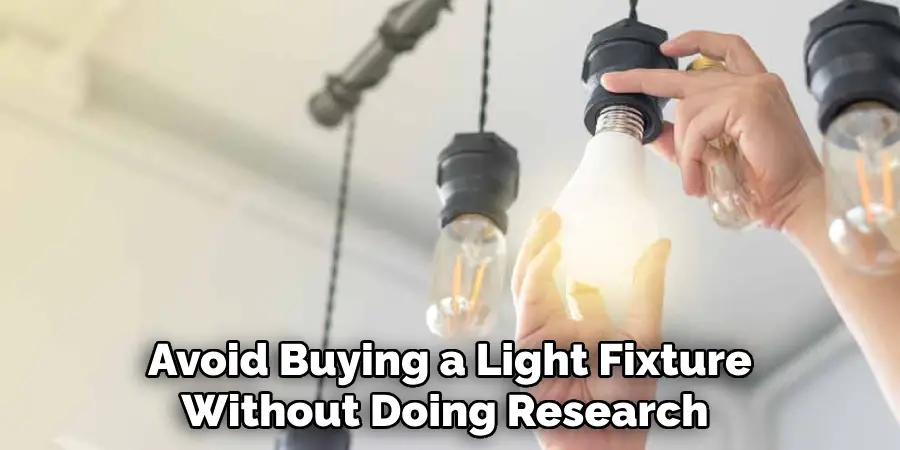 By avoiding these common mistakes, you can ensure that your light fixture will be perfect for your home and look great for many years to come! With the right planning and research, you'll be able to create a beautiful lighting scheme that both you and your guests will love.
Conclusion
How to match light fixtures for your home is an exciting task. Whether you prefer a modern, contemporary look or something more traditional, keeping all of the above considerations in mind can help lead to a great outcome.
After all, investing in lighting is a big decision that will affect the overall design aesthetic of your space. Taking the time to choose fixtures carefully and consider how they integrate with the surrounding décor will go a long way towards creating the right ambiance for entertaining family and friends.
So take some time out of your day to find what works best for you – you won't regret it! And remember: don't forget to show off your results on social media! A picture paints a thousand words, after all. Thank you for giving your valuable time. Hopefully, this article was helpful. Good luck!