Are you looking for a way to get creative and make your own unique Tumbler? With the right supplies and a bit of know-how, you can easily create a light up tumbler that will take your look to the next level. Not only is this project fun, but it also makes an impressive gift or souvenir!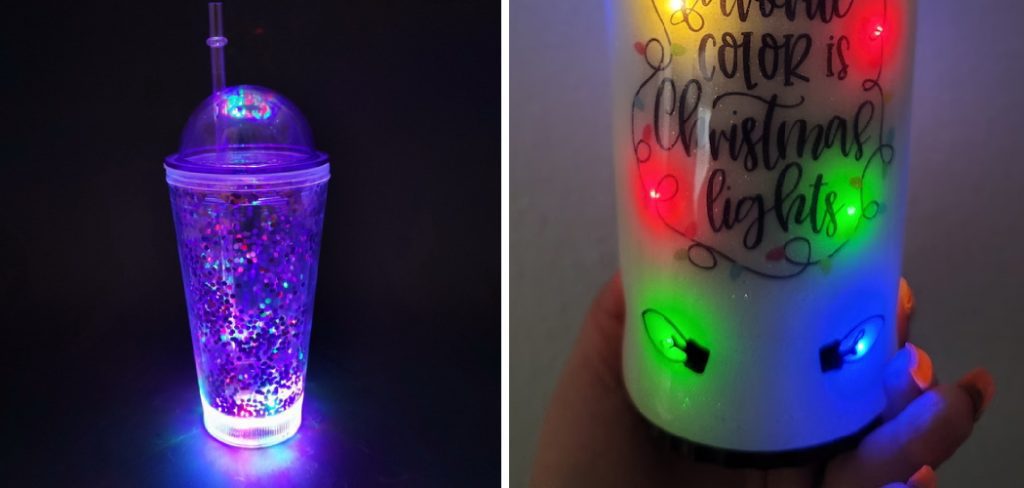 This guide will walk you through each step so you can achieve beautiful results. So gather your materials and let's get started – welcome to the world of customizing tumblers with LED lights!
A light-up tumbler is easy and fun to make, no matter if it's your first crafting project or your hundredth. It requires minimal supplies and is a great way to customize any cup or container made out of plastic.
Making this unique piece can spark instant joy at the end result of creating something that looks amazing even in the dark! Read on if you want to know how to make a light up tumbler.
Why May You Want to Make a Light Up Tumbler?
1 . To Add Some Pizzazz to Your Drink
LED tumblers are an easy way to spice up a homemade cocktail or simply add a bit of flare to your favorite drink. Not only do light-up tumblers look cool, but they can also be used as an interactive conversation starter. Whether you're in the mood for some sparkling water or want something a bit more festive, LED tumblers can make any ordinary drink look and feel extraordinary.
2 . Impressive Party Decoration
Do you often host parties or get-togethers with friends and family? If so, you know how important it is to have the right kind of decorations. Incorporating light-up tumblers into your party decor is an easy and affordable way to wow your guests. Not only will it add some sparkle, but you can also show off how creative and crafty you are!
3 . Personalized Gift Idea
Are you looking for a thoughtful gift idea that won't break the bank? Making your own light-up tumbler is a great way to show someone how much you care. You can customize the tumbler with their favorite colors and decorations, making it a truly unique gift. What's more, LED tumblers also make great keepsakes that your friends and family will cherish for years to come.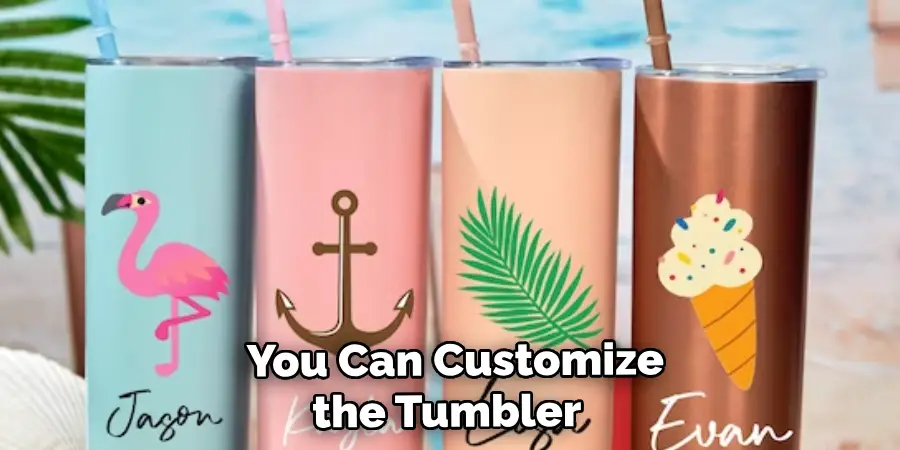 How to Make a Light Up Tumbler in 5 Easy Steps
Step 1: Gather All The Tools
The very first step is to gather all the tools you need for this project. You will need a tumbler, LED lights, batteries, a glue gun (or strong adhesive), a Phillips head screwdriver, scissors or wire cutters.
Step 2: Preparing the Tumbler and Lights
Once you've gathered all your materials, it's time to get started. Begin by taking apart the tumbler and carefully removing any stickers or labels that may be on it. Next, use your screwdriver to open up the battery compartment of the LED lights and insert 2 CR2032 batteries in each light.
Step 3: Attaching Lights to Tumbler
Now you're ready to attach the LED lights to your tumbler. Start by gluing one light onto each side of the tumbler. Make sure the lights are aligned and securely attached so they stay in place when you pick up your cup.
Step 4: Connecting Wires
Once the lights are in place, use scissors or wire cutters to cut two pieces of wire for each light. The ends of the wires should be long enough so they can reach from one light to the other. Start by connecting one end of a wire to the positive terminal (red) on one LED, and then connect the other end of the same wire to the negative terminal (black) on the other LED. Repeat this step with the remaining pieces of wire and LED lights.
Step 5: Securing Wires and Batteries
Now that all the wires are connected, it's time to secure them in place. Start by wrapping any exposed wires around the tumbler. This will help keep everything in place when you pick up your cup. Finally, close up the battery compartments with your Phillips head screwdriver and you're done!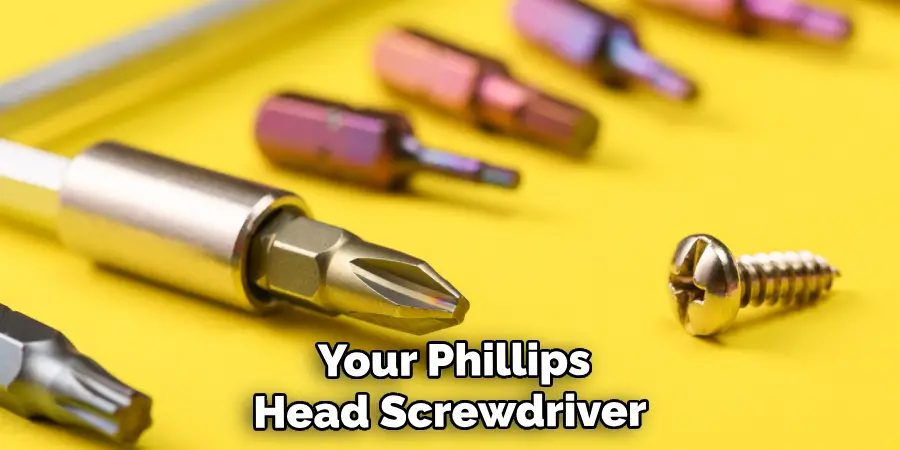 Some Extra Tips to Make a Light Up Tumbler
1 . Do Not Use Too Many Lights
One of the most important tips to keep in mind is not to use too many lights. It's best to stick with 2-3 LED lights per tumbler, as this will ensure that your cup looks balanced and won't weigh it down.
2 . Be Creative With Your Design
Another great tip is to be creative with your design. You can add fun decorations and accessories such as glitter, rhinestones, or charms to make your tumbler really stand out. Also makes sure to pick colors that will complement each other and reflect your personal style.
3 . Have Fun With It!
Making a light-up tumbler can be fun and satisfying, so don't forget to have some fun with it! Feel free to take risks and experiment with different designs until you find the perfect one for you. You may even find yourself making several tumblers for friends and family as gifts.
With these five steps and some extra tips, you'll be able to make a light up tumbler in no time. So grab your supplies and get crafting! Who knows, you might just end up with something truly spectacular. Happy creating!
Frequently Asked Question
What Precautions should I take when making a light up tumbler?
When crafting your light up tumbler, it's important to take safety precautions. Wear protective gear such as gloves and goggles, and work in a well-ventilated area away from open flames. Make sure all tools are properly grounded before use and never cut or sand without the appropriate protection.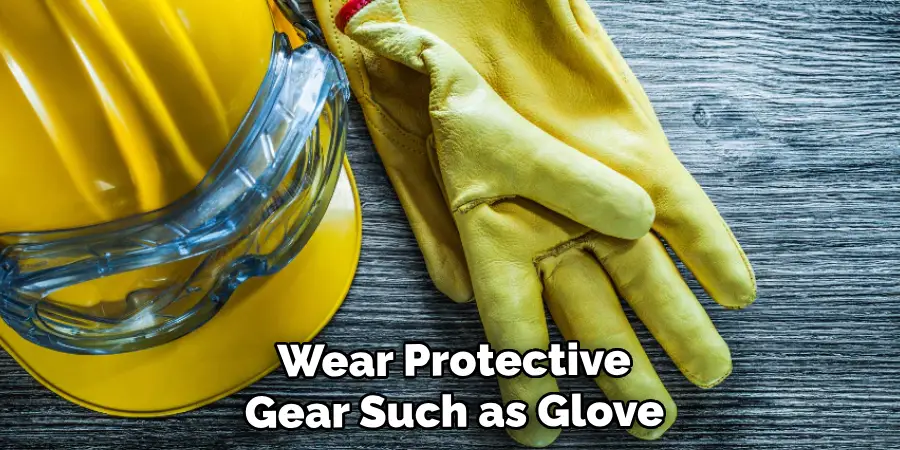 Also take the time to read all instructions carefully before starting, and make sure you understand which materials work best for your particular project. For example, some tumblers may require a specific type of LED or battery size. Finally, check that all components fit securely together before turning on the power switch.
How Can I Improve My Light Up Tumbler?
Once you've created your light up tumbler, there are a few ways to make it even cooler. You can add extra LEDs for a brighter glow or mix and match different colors of epoxy resin. For a more festive look, try adding glitter or sequins in the epoxy while it's still wet.
And if you want to really impress your friends, you can try adding a motion sensor so the lights turn on or off depending on which way the tumbler is being held. With a few simple modifications, your light up tumbler will be sure to stand out at any party.
Are there any Alternatives for Making a Light Up Tumbler?
If you don't have the time or resources to craft a light-up tumbler from scratch, there are still plenty of options available. For example, you could buy a pre-made light up tumbler from your local store or online retailer. These usually come with all the necessary components already included so they can be put together quickly and easily.
Additionally, you can find unique designs and colors to fit your personal style. No matter which option you choose, a light-up tumbler is sure to make any occasion more exciting!
What Kind of Tools Will I Need?
To make a light up tumbler from scratch, you will need several tools. Soldering iron and solder are necessary for wiring the LEDs and other components. You will also need a drill, pliers, scissors, and wire cutters to cut holes in the tumbler lid and handle. For the epoxy coating, you'll need a plastic mixing cup and stirring stick as well as rubber gloves for protection.
Finally, you may want to invest in a heat gun or other heat source for drying the epoxy. With these tools, you'll be ready to make your own one-of-a-kind light up tumbler.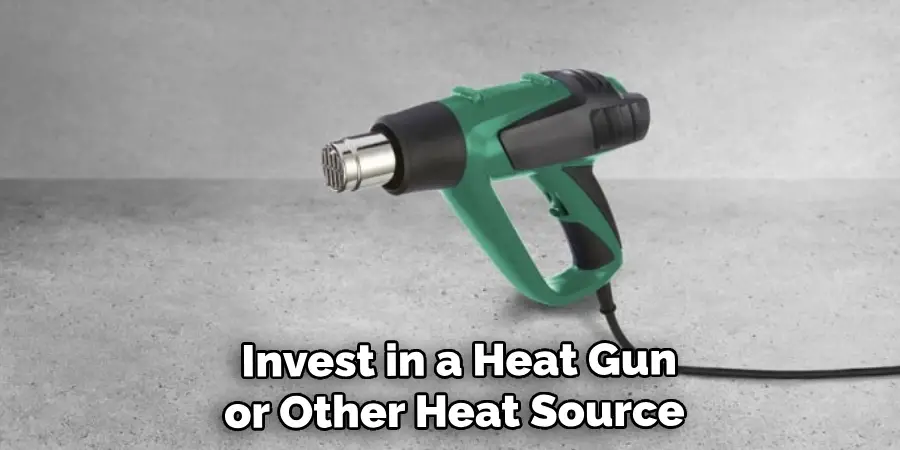 Conclusion
Crafting a light up tumbler is a fun and creative project that is accessible to anyone. Not only does it have practical uses, but with a little pluck and ingenuity, you can customize your Tumbler to be as personal and individualized as you want.
From selecting the materials to applying the charging methods, light up tumblers require some effort and thought; however, in the end, the finished product will be well worth it. The satisfaction of holding your own one-of-a-kind creation in your hands will bring plenty of joy and pride. Plus, there's nothing quite like hearing everyone's compliments when they see your personalized work – and why shouldn't they? You did all the hard work!
Now you know how to make a light up tumbler! By creating this fun project you not only are gifting yourself with something unique; you are also providing yourself with knowledge on crafting miscellaneous things that can come in handy in other areas later down the road. Overall, crafting a light up tumbler is an exciting journey from start to finish!